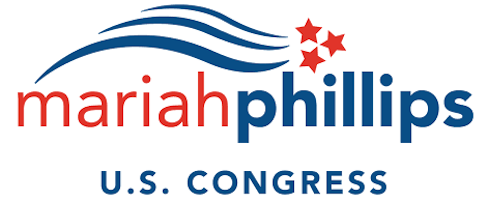 Scott DesJarlais Declines Three Debate Opportunities
The Congressman visited his challenger's classroom when she was just a teacher, but will not debate her as an opponent
MURFREESBORO, TN – On Monday, October 1, just 16 days before early voting starts, Mariah Phillips will appear in a candidate forum, alone. 4-term incumbent Scott DesJarlais has declined an invitation to appear in a forum hosted by the Southern Standard newspaper.
DesJarlais has also declined an invitation from the League of Women Voters to participate in a debate at MTSU, as well as an another opportunity in his home county of Marion offered by the Marion County News.
"It is disappointing, but not surprising, that Congressman DesJarlais doesn't want to give the voters an opportunity to hear us discuss the issues. He clearly feels more comfortable in Washington DC than he does here in Tennessee, " said Mariah Phillips, a teacher and mother of five challenging DesJarlais for the 4th District seat.
Phillips added, "Back in 2016, Congressman DesJarlais had no problem coming to visit my classroom and taking questions from my students, so I don't really understand why we can't debate. He has voted to throw millions of Americans off of their insurance, remove protections for pre-existing conditions and cut Social Security and Medicare. I'd like to ask him why he took those votes and he owes it to his constituents to explain it."
In February of 2016, Rep. DesJarlais visited Phillips class at Daniel McKee Alternative school. The visit was covered in the DNJ article seen here:
https://www.dnj.com/story/news/2016/02/22/desjarlais-sponsors-daniel-mckee-students-contest/80747716/